PresuHisClinDig is a software application that provides a cost estimation for an Electronic Medical Record System.
The budgeter is mainly oriented to OpenEMR – OpenEMR is an open source, free software for medical records. It fulfills all the security and quality requirements for HIPAA and other public agencies in the US. It supports the HL7 data exchange standard, exporting "Continuity of Care" documents with all the patient data, in a standard, compatible format.
PresuHisClinDig – screen shot: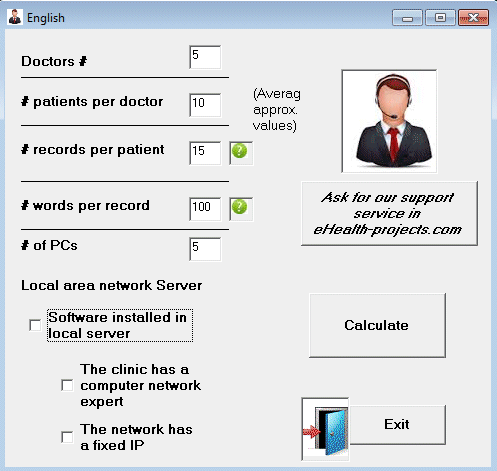 The software is free to download, install and use. Professionals can charge for additional services, customization, hosting and related services.
PresuHisClinDig
This software calculates the cost of installation and maintenance of OpenEMR and other software, depending on the number of using doctors, patients and other variables. You can also check our online calculator.
Order PresuHisClinDig
No need to order. Just download from the link above, install and use.